The Do's and Don'ts of Online Reviews
Effectively Manage Your Online Reputation
with These Simple Steps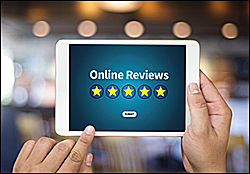 Do you typically read the online reviews associated with a business or product before making a purchase? If so, you are not alone! Reviews can have a BIG impact on the buying behavior of customers.
According to Bright Local®, "positive reviews make 91% of consumers more likely to use a business." And "the average consumer reads 10 reviews before feeling able to trust a local business."1
As a result, it's important to have a professional strategy for managing the online reviews of your heating and cooling business. The goal is to obtain more positive reviews and respond effectively to any negative reviews. Today, let's discuss the Do's and Don'ts of Online Reviews.
---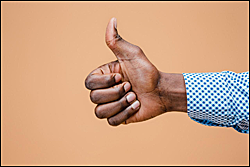 The Do's of Online Reviews
Here are a few tips to help you gain a higher review rating online.
1. Respond Quickly and Professionally: If you receive a negative review, it's important to respond within 24 hours and treat the customer with respect and kindness. According to Womply Research®, "businesses that reply to their reviews at least 25% of the time average 35% more revenue."2

2. Offer a Genuine Apology: You may have heard the phrase, "the customer is always right!" So, apologize for the issue, even if you disagree with the customer's assessment of the problem. Restate the issue so the customer knows that you heard them and then publicly say you're sorry in an empathetic and sincere way.

3. Fix It: Don't just talk. Act. Fix the issue for the customer after apologizing. To find out exactly what went wrong, you may need to ask for additional information from the customer, including their phone number, address, or credit card details. When it comes to this kind of personal data, it's usually best to take the conversation offline. Provide your direct contact information or politely ask the customer if they can send you a personal message or email so you can research the issue for them.
Then, offer a fair solution. You might even ask the customer, "What can I do to make it right?" Consider offering a product refund, a discount or coupon for free services next time. Encourage the customer to come back and give your business another chance. Once you and the customer have reached a feasible solution, take it online so other potential customers know you've corrected the problem.

4. Ask Them to Reconsider: If you've made things right for the customer, don't hesitate to politely ask if they will reconsider their one-star rating. Best case scenario: the customer will re-evaluate your business and bestow a five-star rating. Worst case scenario: the negative review remains, but with your apologetic response and customer-focused solution.

5. Encourage Online Reviews: One of the best ways to offset a negative review is to consistently ask for more (hopefully positive) reviews. Add review site icons and links to your website. Include a note on the bottom of your equipment/service order or customer receipt asking for reviews on Facebook®, Yelp®, Google® or other sites. Put a sign up in your showroom or business office or develop a quick customer survey so you can get feedback on your business and your employees, continually improve upon customer service, and head off any potential negative online reviews.
---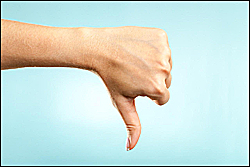 The Don'ts of Online Reviews
If you want to turn one-star ratings into five-star ratings online, steer clear of the practices listed below.

1. Don't Get Defensive: You may be upset or angry if someone describes you, your employees or your business with irrational language or expectations but cool down before you respond. Always be polite, professional, and kind online.

2. Don't Ignore Reviews: You're in business to help customers with their heating and cooling needs. If a customer called to talk with you about something that went wrong with their transaction, service, or product, you wouldn't ignore them. You'd speak with them, apologize, and fix the issue. Do the same online. According to Review Trackers®, "45% of consumers say that they're more likely to visit a business if it responds to negative reviews."3

3. Don't Delete Negative Reviews: People have already seen the negative review online. It will look suspicious if you immediately delete it. Instead, use it as a learning opportunity (for you and your employees) and an online customer service opportunity (by making it right for the customer), using the reputation management techniques outlined in the Do's section of this article.

---
These are just a few of the Do's and Don'ts of Online Reviews. Reviews can have a big impact on your bottom line. It's important that you have a professional strategy for turning one-star ratings into five-star ratings online.
---
1 https://www.brightlocal.com/research/local-consumer-review-survey/
2 https://www.womply.com/impact-of-online-reviews-on-small-business-revenue/
3 https://www.reviewtrackers.com/reports/online-reviews-survey/

All trademarks are the property of their respective owners.