Unleash the Benefits of Video Marketing with YouTube®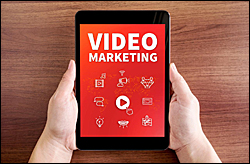 Ever considered using YouTube® for your business? YouTube was launched in 2005 as a free video sharing website. Users can watch videos online or create their own videos to share with others.
Why YouTube? Business owners are utilizing it to build their brands through new product videos, "how-to" videos and more. According to Jacqueline Zote's article, "40 YouTube Stats and Facts to Power Your 2020 Marketing Strategy," here are a few statistics that may encourage you to embrace YouTube for business:
"There are 2 billion unique YouTube users every month....This makes it one of the biggest social media platforms. Now it's [even] more important to include it in your marketing strategy regardless of your industry or niche."1
"Over 90% of shoppers have discovered a brand or product through [YouTube]."1
---
Let's Do It: It's easy to create a YouTube channel if you don't already have one. Here are some links to get you started:
---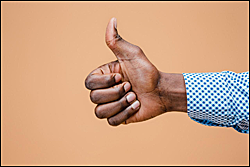 YouTube Do's
Start a following on YouTube with these tips.
1. Keep Your YouTube Channel Name Short and Branded: If your customers can't find you quickly, they won't follow you or watch your videos. Try to keep your YouTube channel name or site URL concise and branded.

2. Post Videos that Offer Helpful Content Rather than a Sales Pitch: Post an educational video that shows customers how to easily program their Ion™ System Control or demonstrates how to change the filter on an Arcoaire® furnace. These are just a few ways to position yourself as an Arcoaire heating and cooling expert while keeping the video content informative, fun, and engaging.

3. Always Keep the Content Fresh: Consistently upload new videos and rotate the featured video on your channel. According to social media expert and author Dexxter Clark, "releasing one [new] video a week is the unwritten rule for YouTube."4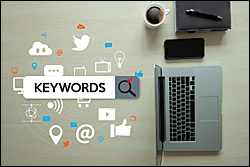 4. Add Titles, Descriptions, Keywords and Tags to Your Videos: As the second largest search engine,5 YouTube is a place that customers go looking for specific content. Try to think like a customer. Include compelling titles and video descriptions that may be searched for. When deciding on keywords or tags, choose specific words or phrases that define your video and the content you're sharing.
Click here to learn more on descriptions, keywords and tags by watching the Creator Academy "Tips to Write Effective Descriptions & Tags" video.6


5. Include a Call-to-Action: Adding a call-to-action, even one as simple as "Call ABC Heating & Cooling at 555-123-4567 for more information," creates a greater opportunity for engagement with customers. Include a link to your website in your video description. Make sure potential customers know how to get in touch with you once they've watched your video. They may have additional questions or like to schedule an appointment.

6. Respond to Comments: As a social media platform, YouTube offers views the opportunity to comment on videos and ask questions. Respond to questions in a timely manner and communicate with customers to position yourself as a resource.

7. Promote Your YouTube Channel: Include a link to the YouTube channel on your email signatures, review requests and your website. Add it to your company e-newsletters and cross promote the videos on other social media outlets to maximize the content you're creating.
---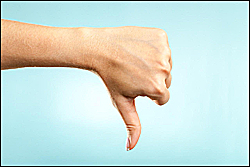 YouTube Don'ts
If you want to build your brand and your business via YouTube steer clear of the practices listed below. This list of YouTube "Don'ts" is typically associated with low engagement.

1. Don't Expect Your Video to Go "Viral": It may go "viral," but it may not. No guarantees.

2. Don't Let YouTube Work in a Silo: Always cross-promote between social media platforms and sites. Keep in mind that Facebook ranks videos posted originally on their platform higher than if you post a link to your YouTube video. You might consider uploading videos separately to YouTube and then to Facebook to maximize reach. But feel free to embed YouTube videos on your website and other owned properties.

3. Don't Upload More than One Video at a Time: While it's important to keep the content fresh, you need to give visitors a reason to come back to your channel. Create a video calendar and publish videos live when they are ready. It's great to have several videos finalized and then post them live over the next few days/weeks/months.

4. Don't Block Comments from Your Videos: Be sure to monitor and respond to comments on videos, but don't block comments to the channel unless necessary.
---
These are just a few YouTube Do's and Don'ts to help you build your brand and your business online. YouTube is a great way to show customers new Arcoaire products, demonstrate how to program an Ion System Control, provide testimonials on products/services and more via video marketing. So, what are you waiting for? Start adding videos to your business YouTube channel today!
---
1 https://sproutsocial.com/insights/youtube-stats/
2 https://support.google.com/youtube/answer/1646861?hl=en
3 https://www.youtube.com/ads/n/resources/
4 https://www.socialvideoplaza.com/en/articles/youtube-upload-schedule#:~:text=In%20short%3A%20the%20best%20growth,and%205%20times%20a%20day.
5 https://www.searchenginejournal.com/seo-101/meet-search-engines/#close
6 https://creatoracademy.youtube.com/page/lesson/descriptions?cid=get-discovered&hl=en
All trademarks are the property of their respective owners.