Start an Online Dialogue with Customers on Twitter®
Ever considered using Twitter® for your business? Twitter was launched in 2006 as a social media microblogging system, like texting on your smart phone. Users can send and receive short posts or Tweets (280 characters or less) including website links and other resources.

With "over 330 million monthly active users and a total of 1.3 billion accounts," Twitter is a great social media platform for businesses to quickly connect with customers.1 According to "Why Use Twitter for Business?," companies who are utilizing the social media platform "see lifts in message association, brand awareness, brand preference and purchase intent."2
Twitter is an inexpensive way to connect with customers and create a two-way dialogue around:
Arcoaire® product questions,
Industry news,
Customer service,
Issue management.
---
Let's Do It
It's easy to create a Twitter account if you don't already have one. Here are some resources to get you started:
To create your Twitter account, click here.3
Click here to view the Twitter tutorial on "Business Basics."4
---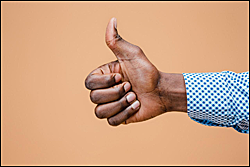 Twitter Do's
Start a following on Twitter with these tips.
1. Keep Your Twitter @Handle Short and Branded: If your customers can't find you quickly, they won't follow you. Try to keep your Twitter @handle concise and branded.

2. Respond in a Timely Manner: With Twitter, it's best to respond to Tweets (@replies) and direct messages sent to your page within 24 hours. The sooner you respond, the better. It demonstrates to customers that you are actively listening and there for them. Set up notifications on Twitter so you'll see online mentions from consumers in real-time and can respond quickly.

3. Keep It Short and Sweet: Twitter is the very definition of "keep it short and sweet" given its text-based, mobile origin. The maximum character limit for Tweets is 280, but the length of the post can influence the level of engagement.
According to Dominique Jackson's article, "Know Your Limit: The Ideal Length of Every Social Media Post," 71 to 100 characters is the ideal length for a Tweet. "Getting your Tweets down to under 100 characters can be really challenging at first, but the positive side is it forces you to be concise....You often have only seconds to catch your audience's attention."5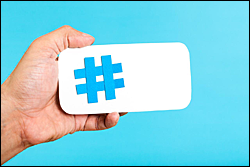 4. #This: A hashtag (#) is used on Twitter to index keywords or topics. It allows people to easily follow the topics they are interested in.
You'll reach a broader audience and create more conversations on Twitter if you use hashtags. Include relevant, popular hashtags in Tweets, but don't use too many (no more than 2 or 3) hashtags per Tweet to avoid looking like spam. Click here for more information on how to use hashtags on Twitter.6

5. Be Transparent Yet Authentic: Your end goal on Twitter (or any other social media platform) is to create active supporters or evangelists who will help sustain and promote your business online. Retweet and Favorite positive comments from Twitter followers so you can reinforce that positive business image using someone else's words.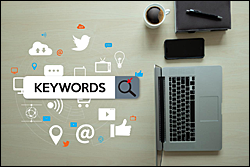 6. Use Images and Keywords to Drive Engagement: Be sure to use relevant images and keywords in your Tweets that enhance brand awareness and contribute to the conversation. Click here for more information on how to use images effectively on Twitter.7
Include branded (products, dealer name, competitor names, etc.) and non-branded (summer, AC, heat, home, comfort, etc.) keywords in your Tweets.
7. Follow Industry Leaders, Relevant Brands and Local Media: Follow HVAC leaders, other relevant brands, and your local media on Twitter. Respond to Tweets when appropriate and let local media know you are a heating and cooling resource. Social media is the new press release. Reporters are finding and connecting with experts more and more on social media.
---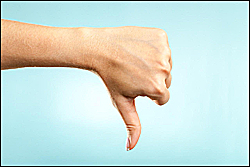 Twitter Don'ts
If you want to build your brand and your business via Twitter, steer clear of the practices listed below. This list of Twitter "Don'ts" is typically associated with low engagement.
1. Don't Just Tweet: Keep in mind that Twitter is a two-way conversation. Don't just Tweet. Listen and engage with your followers just as much as you insert yourself and your brand in Twitter conversations.
2. Don't Overuse Hashtags(#): No more than 2 or 3 hashtags per Tweet.
3. Don't Use Hashtags (#) without Checking to See What the Conversation is All About: Certain hashtags are safe like #Summer but if it's something that's trending or a term that has multiple definitions, check to see what the topic is before you insert your brand into the conversation.
4. Don't Blindly @Reply: Err on the side of caution when you @Reply on Twitter. Check profiles to see who the person is that you are replying to and the type of content they typically post. If they are negative, controversial, political, discriminating, etc., you may want to avoid engaging in conversation, so you are not associating your business with those views.
---
These are just a few Twitter Do's and Don'ts to help you build your brand and your business online. Twitter is a great way to connect with customers online and create a conversation about product questions, industry news, customer service and issue management. Get on Twitter and start Tweeting today!
---
1 https://www.brandwatch.com/blog/twitter-stats-and-statistics/
2 https://business.twitter.com/en/basics/intro-twitter-for-business.html
3 https://help.twitter.com/en/using-twitter/create-twitter-account
4 https://business.twitter.com/en/basics.html
5 https://sproutsocial.com/insights/social-media-character-counter/#twitter
6 https://help.twitter.com/en/using-twitter/how-to-use-hashtags#:~:text=Using%20hashtags%20to%20categorize%20Tweets,Tweets%20that%20include%20that%20hashtag.
7 https://business.twitter.com/en/blog/do-dont-twitter-images.html
All trademarks are the property of their respective owners.