Easy Ways to Build Your Business Online via Facebook®
First Things First
If your business is not on Facebook®, it needs to be. Here's why: According to Statista, "By 2025, the number of Facebook users in the United States is expected to reach 235.15 million."1
With that statistic in mind, think of the potential return on investment for marketing your business on Facebook. It's an inexpensive way to connect with customers and:
Generate more followers, referrals, and word-of-mouth advertising.
Promote new Arcoaire® heating and cooling products.
Build your brand identity and community.
Increase your customer base and profits.
---
Let's Do It
It's easy to create a business Facebook page if you don't already have one. Here are some resources:
To create your business page on Facebook, click here.2
Click here to view the Facebook tutorial on "Page Basics."3
---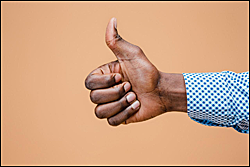 Facebook Do's
Here are a few steps you can take to build your business online via Facebook.

1. Complete the About Section: Make your page easy for customers to find by completing the About Section of your Facebook page. Incorporate your business story, brand information, hours of operation, and key contact information (including links to your website, blog and other social media accounts) so users can easily locate your page when they search on Facebook. Click here for more details on the About Section of Facebook.4

2. Communicate with Fans Frequently and Be an Active Listener: Interact with your customers or Facebook fans regularly and professionally. Actively listen to their heating and cooling questions and try to provide helpful answers. Educate them on when to change the filter or clean around the outdoor unit. Talk to them about new Arcoaire products and services. Be an online HVAC resource and turn Facebook fans into online advocates for your business.

3. Post Often: Try to post on your business Facebook page at least 3 to 4 times per week. According to Elizabeth Arens in her article, "The Best Times to Post on Social Media in 2020,":
Wednesday between 11 a.m. and 2 p.m. and Tuesday / Thursday from 8 a.m. to 3 p.m. are generally the best days and times to post on Facebook.
Sunday is the worst day to post Facebook content.
The lowest engagement occurred every day before 7 a.m. or after 5 p.m.5
4. Keep It Short and Sweet: The length of your post can affect engagement. Make Facebook posts short and impactful. According to TwoSixDigital®, "the average adult is only reading about 8.5 words on mobile and 12.5 words on desktop per Facebook post."6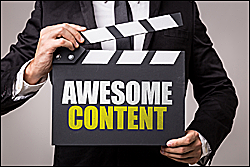 5. Provide Awesome Content: Create a content that includes a mix of photos, infographics, videos, and helpful links for your Facebook posts. If you're running out of unique posting ideas to boost your Facebook following, check out "45 Facebook Post Ideas That Generate High Engagement," by Lyfe Marketing.7 This article offers several ways you can provide awesome content on your Facebook business page and connect with fans.

6. Use Instant Replies: Turn on the Automated Reply to your Facebook messages. Set your automated reply to say something like, "Thank you for your message. We will get back with you as soon as possible." It lets customers know you received their message and will get back with them as soon as you can.
---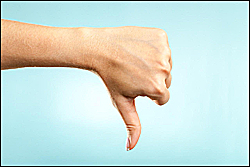 Facebook Don'ts
If you want to build your brand and your business via Facebook, steer clear of the practices below. This list of Facebook "Don'ts" is typically associated with low engagement.
1. Don't Be Too Salesy: Instead of shouting, "Arcoaire" from the top of your Facebook page, put the customer first. You want their experience with your page to be educational and professional rather than consistently sales oriented.
2. Don't Use Just Copy in Your Posts: If you create lengthy, wordy posts, you won't have much of a Facebook following. Instead, incorporate photos, videos, animations, and infographics to keep them engaged and content fresh.
3. Don't Pat Yourself on the Back: Don't "Like" your own posts on the page. Check your admin settings to ensure your brand isn't liking its own content. Encourage employees to engage and share content though.
4. Don't Forget to Make Updates to the Page: Update cover photos and other aspects of your business Facebook page regularly. As a heating and cooling company, you might consider using seasonally relevant images, etc.
---
These are just a few Facebook Do's and Don'ts to help you build your brand and your business online. It's important to position yourself as an online HVAC resource so you can increase your Facebook following and create a community of brand advocates.
---
1 https://www.statista.com/statistics/408971/number-of-us-facebook-users/#:~:text=United%20States%3A%20number%20of%20Facebook%20users%202017%2D2023&text=In%202023%2C%20the%20number%20of,users%20on%20a%20monthly%20basis.
2 https://www.facebook.com/business/help/461775097570076?id=939256796236247&ref=fbb_pages
3 https://www.facebook.com/business/help/866512890136103
4 https://www.facebook.com/help/353111348061173
5 https://sproutsocial.com/insights/best-times-to-post-on-social-media/
6 https://twosixdigital.com/4-scientific-reasons-to-keep-social-posts-short-sweet/#2.-time-per-post
7 https://www.lyfemarketing.com/blog/facebook-post-ideas/
All trademarks are the property of their respective owners.