Begin Your Company Blog Today. It's Easy!

In our last article on "Five Ways Business Blogs Build Your Brand," we discussed the benefits associated with a company blog. Blogging can be an inexpensive way to help build your brand by boosting your SEO, driving more traffic to your site, increasing customer engagement and leads, finding out what your customers want, and serving as an online resource for potential customers.

Are you ready to take advantage of these benefits and start blogging? You can have your blog up and running in around an hour with these five easy steps:
Decide on a Blog Platform or CMS (Content Management System)
Decide on Free or Self-Hosting for Your Blog
Develop Blog Content
Plan Your Posting Schedule
Design Your Blog and Starting Posting

---
1. Decide on a Blog Platform or CMS (Content Management System)
First, it's important to decide on the right blog platform or CMS. This is where you will build your blog, write and organize your posts, add images and video links, and develop a blog theme or design. Essentially, it's your blogging software or "home base."
There are several blog platforms out there, including WordPress®, Wix®, Weebly®, Tumblr® and Joomla!® to name a few. WordPress is probably the most popular. According to Small Business Trends®,1 approximately 60 percent of all blogs utilize WordPress and its easy-to-use CMS. Check out Adelina Tuca's article on the "9 Best Free Blogging Sites: Launch a Blog Without Spending a Dime."2 She summarizes the pros and cons of many blogs so you can easily decide on the right CMS for you.
WordPress is a Popular Blog Platform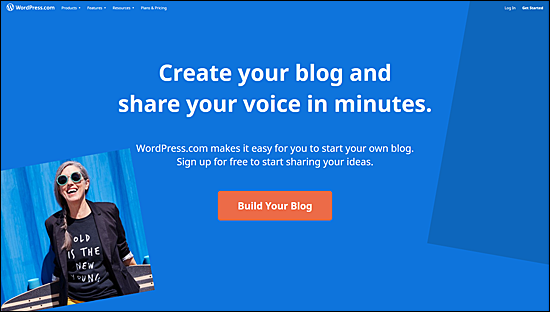 Source: Copyrighted material of Automattic Inc., https://wordpress.com/create-blog/
---
2. Free or Self-Hosting for Your Blog?
Now that you've made a decision on your blog platform, hosting is the next step. Hosting keeps your files secure and allows your blog to be accessed on the Internet.

Free hosting is exactly that — free — but it has some drawbacks. With free hosting, you do not own your blog domain name. It will be something like "yourblog.wordpress.com." In addition, you may be limited to only a few blog themes, and minimal plug-ins, bandwidth, and video/memory space. As the old adage goes, "you get what you pay for."
Although there is a monthly fee (i.e., $5 to $10 per month depending on the hosting provider), self-hosting might be a better option for your blog. Here's why:
You own the blog and the domain name. You can name your blog whatever you want.
You have full customization of the blog: more plug-ins, tailored themes or blog designs, etc.
You will have more access to your files on the backend, so you can adjust the code if necessary (as you become a blog expert).
Be sure to check out Jessica Knapp's article "Blogging Basics 101: Should I Choose a Free or Self-Hosted Blogging Platform?."3 She discusses the benefits and disadvantages associated with free hosting and self-hosting.
---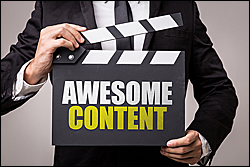 3. Now for the Fun: Develop Your Blog Content
Your blog CMS and hosting service are up and running, so you're ready for the fun part: writing! At first it may be challenging to create blog content daily or multiple times a week. But, if you are writing about a topic you are passionate about, you'll soon have a library of awesome content. Consider writing a small bank of blog posts before you "go live" with your site so you have content ready.

In her article "How to Write a Blog Post: A Step-by-Step Guide,"4 Rachel Leist breaks down the different types of blog posts. Use these to brainstorm on content ideas:
How-To Post: You might write a post on how-to change the filter on your AC or other simple DIY heating and cooling topics.
List-Based Post: Offer five ways customers could reduce energy costs during the hot summer months.
Curated Collection Post: Discuss information on four different Arcoaire® air conditioners and the features associated with each model.
SlideShare® or Video Presentation Post: Show clients how to utilize the energy-tracking features on their new Ion™ System Control with pictures or a quick video.
Newsjacking Post: Research the news. Write a post based on supporting statistics that show "X percentage of people don't change the filters on their AC units often enough." Be sure to cite your source and explain how to easily change the AC filter.
---
4. Plan Your Posting Schedule
As with any marketing endeavor, it's important to have a plan. When blogging, you need an editiorial calendar or posting schedule so you have the time to create great content and schedule regular posts to keep your audience engaged.
Some blogging platforms include editorial calendars like CoSchedule® or Trello®. Or, as successful blogger Neil Patel indicates in his article "How to Start a Blog That Generates $3817 a Month,"5 you can setup your calendar in Microsoft® Excel® in just a few minutes.
Start with four columns: Publishing Date, Title (a working headline for the post), SEO Keywords (for promoting your blog post), and Notes (your unique ideas for each topic). As your blog grows, so will your calendar. Add to the columns as needed. You might add "Authors" if you have a technician help you with some of the more technical "how-to" posts.
Create an Editorial Calendar for Your Blog


---
5. Design Your Blog and Start Posting
Developing a design or theme for your blog is similar to designing your website. You want to keep things simple and easy to navigate. You also want to ensure your blog is responsive (it looks as good on a smart phone as it does on a laptop), and can be easily accessed from any browser.
You can choose from a variety of customizable blog themes on WordPress, ThemeForest® and OptimizePress™ to name a few. In his article "10 Steps: How to Start a Blog on the Side and Make Money in 2019 (The Ultimate Guide Tutorial),"6 Ryan Robinson discusses the importance of choosing the right blog theme and provides resources for locating quality designs.
OptimizePress Has a Variety of Blog Themes to Choose From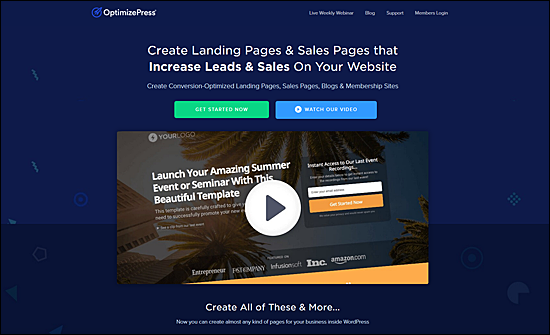 Source: Copyrighted material OptimizePress, https://www.optimizepress.com/
---
As an Arcoaire dealer, you have a lot of heating and cooling knowledge to share with potential customers using a blog. Just "Take 5" — 5 simple steps to start your company blog. First, decide on the blog platform or CMS. Second, look at hosting providers and choose a free or self-hosting option. Third, start writing blog posts so you have a library of content ready. Fourth, make an editorial calendar and stick to your posting schedule. Finally, pick a blog theme and start posting!

---
1 https://smallbiztrends.com/2018/03/wordpress-powers-30-percent-of-websites.html
2 https://themeisle.com/blog/best-free-blogging-sites/
3 https://www.bloggingbasics101.com/should-i-choose-a-free-or-a-self-hosted-blogging-platform/
4 https://blog.hubspot.com/marketing/how-to-start-a-blog
5 https://www.ryrob.com/how-start-blog/#5
All trademarks are the property of their respective owners.