Increase Engagement and Leads with a Blog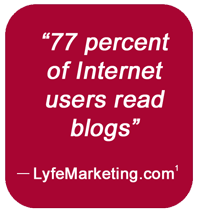 Did you know that 77 percent of Internet users read blogs and 81 percent of U.S. online consumers trust the information and advice from blogs?1 These are just two of the mind-blowing statistics found in Sherman Standberry's article, "Blogging for Business and How It Drives Sales."1

If those statistics aren't enough to get you thinking about a company blog, here are five ways a business blog can help you build your brand:

It can boost your SEO.
It can drive more traffic to your website.
It can increase customer engagement and leads.
It can help you better identify target customers and their wants/needs.
It can position you as an HVAC resource or authority.
Let's talk about these benefits in more detail so you can integrate blogging into your 2019 social media strategy, if you haven't already.
---
Boost Your SEO

"Websites with blogs have 434 percent more indexed pages," according to TechClient.2 So, how does that help my SEO? Well, one of the cornerstones of SEO is having a lot of valuable content for Internet users to discover (and search engines to index). Frequent blog content = more pages indexed by search engines = increased SEO and better rankings for your site.
---
Drive More Traffic to Your Site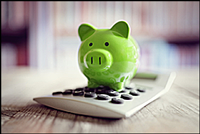 Every time you post new blog content, it helps drive more traffic to your website. It's one more page on your site with fresh content that can now be researched and located by new customers.
According to "24 Blogging Stats You Need to Know" by Isaac Justesen, "companies who blog receive 97 percent more links to their website."3 How is that possible?
Let's say you write a blog on home energy-saving tips for the summer months. New-home buyers do a Google® search on "saving on home energy costs during the summer" and guess whose blog pops up? Yours! Blogging is an easy, inexpensive way to continually update content, reach a potentially new audience, and drive more traffic to your website.
---
Increase Customer Engagement and Leads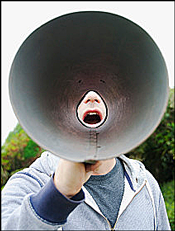 Now that you have more potential customers finding you online at visiting your site, use the blog to increase customer engagement and leads with a call-to-action.

Take the example above on home energy-saving tips. When you write that blog, you might mention the benefits of sun-blocking blinds and ceiling fans that circulate in a counter clockwise direction. You could also discuss the energy-tracking features of the Arcoaire® Ion™ System Control.
Create a "Get More Information" button within your blog and encourage customers to click on it. That way, they can opt-in to receive more details and you can follow up by phone, mail or email with more information on the Ion System Control.
Try to think of incentives that might be helpful. Offer to send a brochure, white paper or coupon to help convert those blog readers into sales leads.
---
Identify Target Customers and Their Wants/Needs
Your company blog can be a great resource of information to you as well. Be sure to create a Comments Section following every blog post. This provides a forum for blog readers to provide feedback so you can find out what your customers really want.

You might ask questions to find out what is most important when it comes to HVAC purchases: Energy-saving features? Remote connectivity? East of use? Cost? Warranty?
Read and respond to the opinions and questions you receive in the Comments Section of your blog. It will help you identiy your target customers and their wants and needs so you can better help them.
---
Be an Online HVAC Resource
When you read and respond to customers in your blog comments section, you are positioning yourself as an online HVAC resource. Provide your expertise within the blog and provide solutions for simple HVAC questions.

Help prepare customers and their homes for winter or summer with DIY tips and tricks. Explain the importance of furnace and AC checks and filter changes. When they need an HVAC expert, who will they call? You, if you've positioned yourself as a helpful online resource and an HVAC expert.
---
Blogging is an easy, inexpensive way to build your brand by boosting your SEO, increasing traffic to your site, increasing customer engagement and leads, finding out what your customers want, and serving as an online resource. Stay tuned to GoArcoaire.com. We'll have more information on how to get started with your company blog.

---
1 https://www.lyfemarketing.com/blog/blogging-for-business/
2 http://www.techclient.com/blogging-statistics/
3 https://www.constant-content.com/content-writing-service/2018/10/blogging-stats/
Google is a registered trademark of Google, Inc.